Get closer to your contacts
You can tailor marketing automation workflows to customer needs and preferences. And with conditions, actions, and filters, you can communicate with higher precision.
Advanced segmentation lets you group customers based on their likes. Use the data to add custom fields to your email list segments. With razor-sharp targeting, your emails will be utterly irresistible.
Scoring and tagging brings you even closer to your customers, so you can analyze their habits and preferences. Then track their activity to create complete customer profiles and send truly tailored content.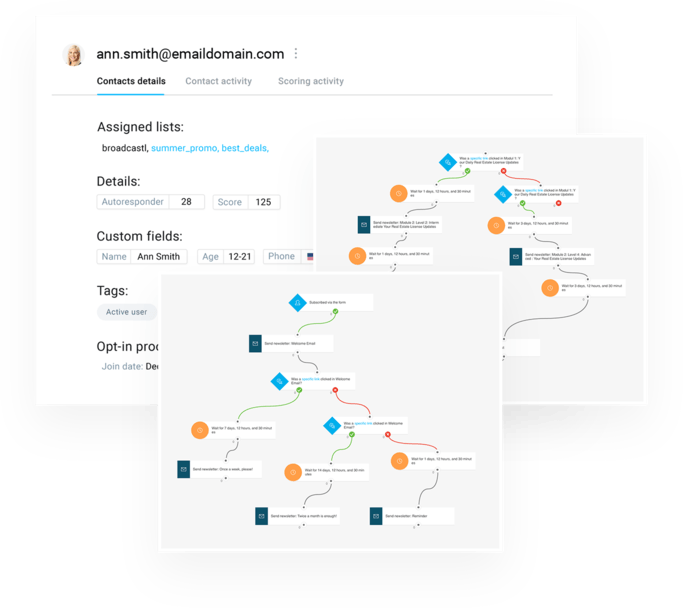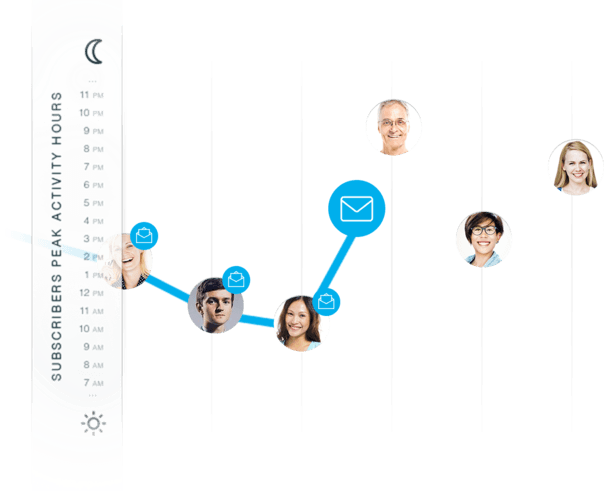 Always send at the right time
Perfect Timing automatically pinpoints the perfect send time
for each contact. That way, you reach your subscribers when
they're most likely to open and click your emails.
And with Time Travel, your emails are sent at the same time
in different time zones. So you can schedule your campaigns
to go out when every subscriber is awake and more likely to
convert.
Protect your sender reputation
By using a unique IP address, you can protect your email
reputation and boost deliverability. Along with a custom
DKIM and dedicated infrastructure, this makes
communicating with your database a breeze.
Build a complete suite
Need more flexibility? With API, you can seamlessly
integrate your email marketing with other online tools. And
create your own business suite for collecting data, and
segmenting and personalizing your campaigns.