An accurate and instant online marketing channel
Learning from users' behavior patterns and having full control over the rich product and content environment of your website enables you to deliver targeted web push notifications to well-segmented user groups. This increases the users' propensity to buy or engage with your brand further.
Web push notification functionality allows your brand and your customers to be present together at precisely the same time and place. This shortens the decision-making processes time for users and largely eliminates the need for users to jump back-and-forth between different digital tools.
Communicate without email address
Turn website traffic into high-converting audience
Enjoy unlimited amount of web push notifications
Deliver messages to desktop and mobile users
Benefit from a GDPR compliant and Bureau Veritas certified platform
Monitor relevant metrics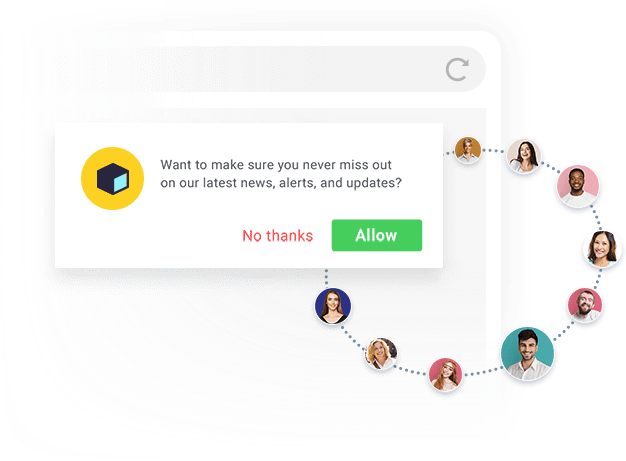 Make a first good impression
Continue to impress returning users and customers by delivering highly relevant messages. A web user who accepted to receive web push notifications from your brand can be considered as highly engaged and receptive to your marketing messages. This allows you to build marketing communications that can:
Promote targeted offers
Recommend relevant content
Benefit from high user engagement – high message delivery and click-through rates
Provide transaction updates
Bring back disengaged customers
Improve customer retention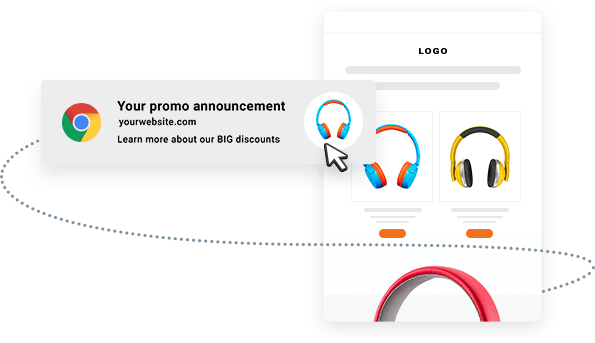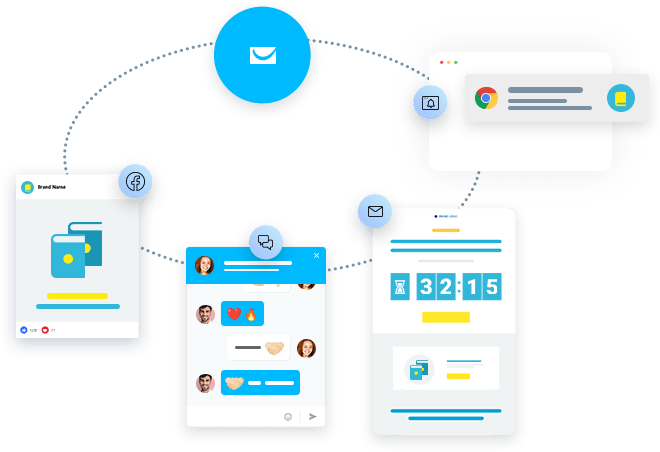 GetResponse MAX customers grow their contact lists
on average by 103% over a 12 month period*.
It's not some magic potion, just genuine solutions to make your marketing easier and more effective.
* Based on 2020 data and for customers who have been with GetResponse MAX for 12 months or longer.